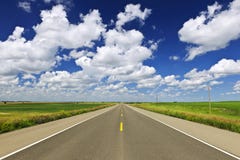 This summer, I crossed the country in a caravan comprised of 3 adults, 2 children, 3 cats and a dog in a train of three vehicles. Leading the way, a massive U-Haul with all my worldly non-human possessions also towing a fourth car. Next, myself in my rugged Sierra's first cross-country trip, followed up by my younger brother who sat at the helm of the animal wagon--our Santa Fe carrying all three cats and a dog.
A three-day road
experience.
My diabetic daughter became ill on day two, which meant randomly pulling off the interstate for her to jump out and have her way with the grass.
An insane trucker tried to kill us all, narrowly avoiding the Santa Fe by swerving into the median going no less than 30 miles an hour.
If the dog didn't do business in a hotel room, then a cat made up for it with a gnarly hairball.
We arrived in North Carolina late into the night and had rain the following two days while we unloaded the U-Haul (as dictated by Murphy's Law.)
Then, there was all the other stuff.
We managed this caravan with near-military presicion using walkie-talkies and highly organized potty breaks for both man and animal.
Despite the pets doing their thang in the hotel rooms, we avoided permanent damage. They were, all said, well behaved. No cat fights, great leash escapes, clawed curtains or chewed chair legs.
No one locked their keys in their car, got a flat or ran out of gas.
We planned it almost exact in regards to money, and had everything we needed and then some, which even included a few furnishing trips for our new home.
It took 3 days, several thousand dollars, more coffee than a human should be able to sustain, and no small amount of anxiety, but we did what felt like an impossible, insurmountable thing just two months ago, back in July when we all we had was a one-week vacation planned to the place we wanted to live. It was, by far, my most epic summer of recent memory.
(The exception has to be the 3-week road trip with my parents shortly after my son was born...from Wyoming to Georgia to Disney World to New Mexico and back again. Maybe this roadtripping business is in my blood?)
What did I learn this summer?
Hard does not mean Impossible.
I adore North Carolina and know with childlike certainty I've never made a better decision for my family.
And it's just as well, because it'll be at least a decade before I'd ever convince my husband to go through that again. (He had to drive the U-Haul...can't say I blame him!)